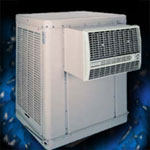 It's getting warmer and you need a way to keep cool. Want to know if evaporative cooling is for you. Check out our article "What is Evaporative Cooling?" and learn more.
Looking for a cooler? Check out the ones in our cooler section. Call or use the Order Info page to learn more.
Call me to learn more!
Rita Newsom
K&S Sales and Supply
sales@kssupply.com
(405) 586-9191